7 Tips for Naturally Glowing Skin
7 TIPS FOR NATURALLY GLOWING SKIN
Tips for dewy, naturally glowing skin (sans makeup!)
We all crave that glowy, fresh-skin look! Or is that just us?
But a lot of time, it just doesn't come naturally. Whether it's from lack of sleep, a bit too much stress at work, or that dry winter air, our skin can often look dull and tired.
Here are some tips to curate that dewy look all year round, aside from the obvious ones that everyone will tell you.
Repair your acid mantle. aka the skin's moisture barrier.
This tip is the driving force behind almost all we do here at GoodieCo. Without an intact natural barrier, the skin will always be compromised, and not able to perform and look its glowy best!
Exfoliate regularly - but not too much.
Like dust on a polished surface, old, dead skin cells can make even the dewiest skin look dull and decidedly un-lustrous. Just be sure to limit your exfoliation to a maximum of five times per week, even if you feel like your skin can handle it.
Exfoliation also helps your skincare products absorb into the skin better, which means an extra boost of nutrients, hydration and glow.
Give yourself a facial massage.
Regular massaging, either with fingertips or a massage tool, helps to drain puffiness and toxins.
Massaging your skin, even for just a few seconds, brings about more blood cells to the skin, more oxygen, and better absorption of products. Plus, it works to de-puff those inevitable tired, morning eyes with lymphatic drainage.
No matter your skin type, a serum will help keep your skin looking youthful and fresh. It will revitalise, tone and smooth your skin.
A good face mist is not just fancy water in a spray bottle!
It can be the perfect finishing touch to your dewy look, invigorating your skin and sealing in all that goodness.
Find one enriched with Vitamin C - known as the powerhouse ingredient to help brighten your skin, combat pigmentation, and contribute to overall better skin health. Just like our Cushion - Hydro Essences Face Mist.
We hate to sound like your mother, but the only way to get your healthiest, brightest, most glowing complexion is to keep damaging UV rays far away from your precious cells. You know what that means—sunscreen, every day, no matter what.
Tip #7 - Use the right skincare for your skin type
It's essential to know your skin type if you want healthy and flawless skin. Knowing your skin type allows you to select the right products and customize a skin care regimen that will work best for you.
Some of you might have idea, some aren't sure but some doesn't really have a clue. No worries! We created a short quiz for you so you can accurately Identify which skin type your skin falls.
Most Skincare Routines that exist are made for one thing and one thing only...
The ultimate goal of any skin care routine is to achieve best result as quickly and as effective as possible. But they also have 1 thing in common. They have long complicated routine that you need to follow daily!
What's even worse is, you need to purchase more products to complete the routine and achieve the promised best result.
That's why we decided to created this revolutionary product that minimizes long complicated routines into 3-step routine
To reach thousands of women with skin problems and share our simplified skincare routine and bring back their confidence to their skin.
The world's first, complete oil cleansing system.
Combining the effectiveness of oil cleansing with a selection of hand-picked serums - your daily Goodieco routine is the total package.

A complete, 3-step skincare system that'll rebalance your complexion, revealing the best skin of your life.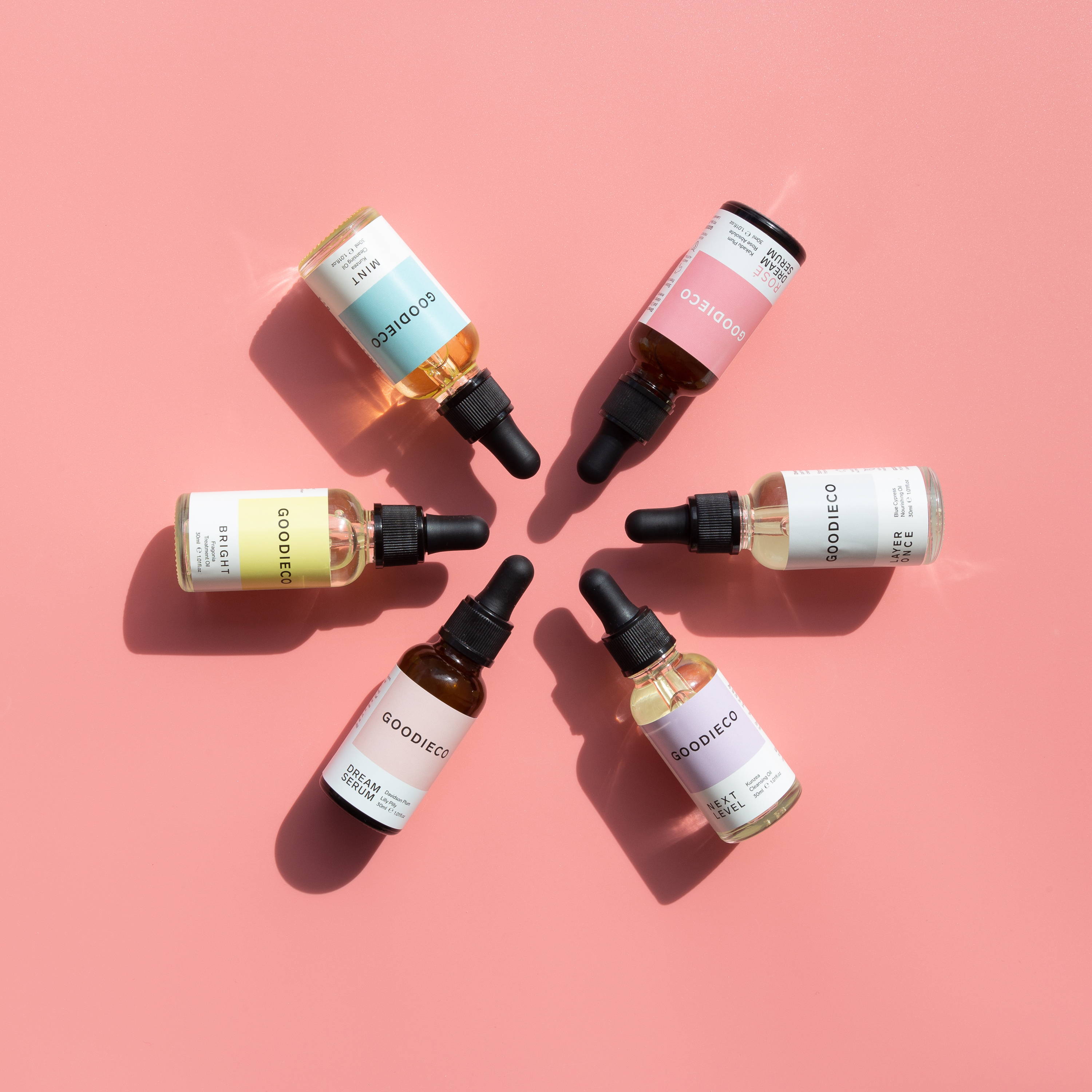 The skincare that's right for YOU.
Dry skin? Oily Skin? Wrinkles? Acne & Breakouts?
Forget the 1-size-fits-all solutions. Goodieco routines are designed to match YOUR skin's needs.
---
Skincare without compromise.
Compact but potent. Our skincare products use only active ingredients of the highest standards. No fillers, no preservatives, no list of ingredients a mile long to pad out the the label.
Just pure, ultra-effective natural ingredients harvested from the Australia wild.
Discover your daily routine today.
Getting started is simple. Take the 3 minute skin assessment and find the Goodieco routine that's right for your skin.
ROUTINE THAT SPECIFICALLY MATCHES TO YOUR SKIN TYPES
Great skin doesn't come from combining long lists of ingredients (most of which you can't pronounce), dozens of different products or the latest fad, gadget or gizmo.
Just like most things in life, we truly believe that great skincare comes from beautiful ingredients, of the highest quality & effectiveness, prepared with respect & care.... matched to the needs of the customer.
We work closely with farmers and local suppliers here in Australia to research, identify & understand the stunning native flaura & botanicals available to us and focus on delivering formulations that nourish, nurture & support the skin in the purest, simplest & most effective way we can.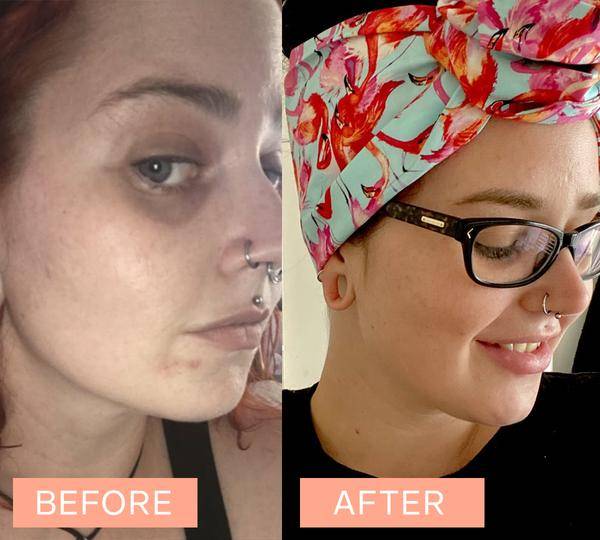 BEST SKINCARE EVER
So I was skeptical when I first bought my Supercharged Trio because of the price. But holy cow it worked!!!
A year ago I got an IUD and after 6 months I finally had enough because it totally wrecked my skin. I tried tons of water, different face washes, changing up my diet and finally decided to get off of my IUD and take a leap of faith in this product. Not only has my skin dramatically improved acne wise. But it also feels softer, less oily, and I am finally confident enough to go out without makeup on. Thank you so much!!
- Desirae Laird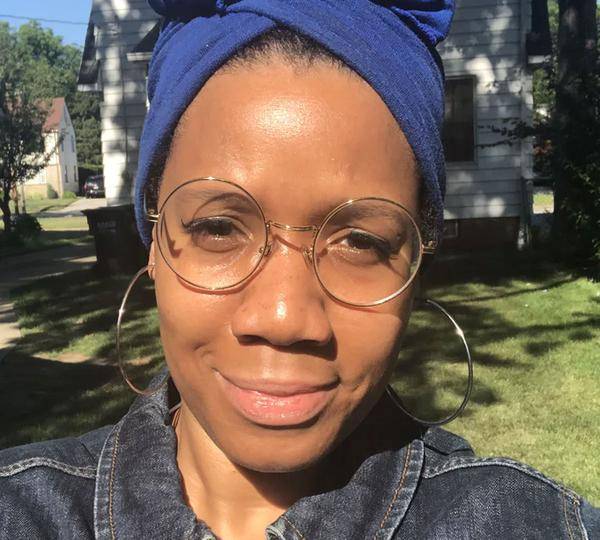 OVE THE GLOW
I know a lot of people see the Goodieco commercial on social media. The biggest question being how does it work for women who are not in their twenties like the model. It works! (I am over forty)
There are lots of great reviews so I will let picture speak for whether or not buying is worth it. For me 1000x yes. This is summertime and the temperature was b/w 89 F to 93 F ( 28 C to 34 C). No makeup on ( no concealer or foundation) so that people can see my skin.
- Norah Isaac
LIFE CHANGING
Honestly, I was skeptical. Not just because of the price but because I'd never heard of oil cleansing before. My skin has NEVER felt this amazing. It's a simple routine and the aromatherapy it provides is beautiful as an entire mini therapy, morning and night! I have throw out every other facial cleansing product I own :-)
- Courtney Cornall
Discover your daily routine today.
Getting started is simple. Take the 3 minute skin assessment and find the Goodieco routine that's right for your skin.
GOODBYE COMPLICATED SKINCARE RITUALS
100% Natural, Non-toxic & Cruelty-Free
We care about making our products safe and healthy for you - and our planet.
That's why we use only all-natural products and don't test any of our products on animals.
SEE WHAT PEOPLE ARE SAYING
⭐⭐⭐⭐⭐
My skin changed with pregnancy and beyond
Three years ago when I became pregnant, I developed eczema on my eyelids and skin issues I had never had— namely cheek redness. Nothing would calm the eczema except a steroid cream, which isn't good for the skin long term and thins it, especially the already delicate eye skin. I tried Elizavecca, Arbonne, Younique which made the rest of my face all right, but never got rid of the eye eczema. It flared up again this past year and I kept seeing GoodieCo and their oil cleanser on my feed. It was pricey, but I decided to give it a go. It has been 3 months now and GoodieCo has almost completely healed my eye eczema. It took a little while at first for my skin to adjust to using oils, and I felt greasy for the first few weeks. Now my skin has balanced out and I cannot imagine using another skincare method. THANK YOU for saving my skin.
- Kate L., 34
⭐⭐⭐⭐⭐
Unbelievable
I was skeptical. I know a lot of people say this but I truly do have the most sensitive skin. If I even look at a new skin care product I break out. My typical daily routine is only washing my face with water and I had all but given up on finding a way to moisturize and fight aging (I'm 47). I just can't believe how amazing the Nourishing Trio is and I'm so thrilled! I've been suffering red splotchy skin with little bumps and rough texture for some time and now everyday I wake up to clearer more even and softer brighter skin. I really couldn't be happier. Thank you magical Australia and the super innovative people at GoodieCo. ❤️🙏
- Rachel B
⭐⭐⭐⭐⭐
Fabulous skincare line (both Supercharged & Nourishing)
I purchased the Nourishing Trio line (trial size) first and fell in love with it after 4-5 weeks of using it. I then ordered the full size of the line and continue to use it. I noticed as the weather changed & got warmer, my skin also changed/adjusted and felt that during the day the products were a little "heavy" on my face. So I did some reading and thought the Supercharged Trio may be a better option for the day, and so I ordered the Supercharged Plus package with the Bright Skin Powder. I am SO GLAD that I did. The powder is a nice, gentle exfoliating paste once you mix it with water. It did not irritate my skin and felt instant softness after using it. I followed it with the Bright oil and Dream Serum, and it is the perfect amount of moisture/hydration for the daytime. It made my skin so nice and soft & did not make it look overly oily/shiny, but rather leaves a nice, soft sheen. So currently, I am using the Nourishing line at night and the Supercharged line during the day. I am 45 years old and have tried SEVERAL skincare lines, but have had the best noticeable results using these products. My skin feels clean, nourished and hydrated and looks better now than it did in my mid-30's. Signs of aging have diminished dramatically & I am comfortable going out without make-up. These products also create the perfect canvas for days when I do decide to wear makeup. I am completely satisfied & will continue to use these products. Thank you GoodieCo!
- Marie
⭐⭐⭐⭐⭐
Worth. The. Price
I have been using the Supercharge routine for about 3 weeks now. I was reluctant to try Goodieco at first because of the price. I've never invested too much into a skin care routine because I have sensitive skin and I've always been afraid of trying expensive products in case I ended up not being able to use them. I have to say, I am SO glad I finally caved and tried Goodieco! My skin is FANTASTIC. I used to have red, blotchy skin and break-out areas I just couldn't get rid of. I would cake on foundation every day just to even my skintone and get a complexion I liked. I'm happy to say that today was the first day I haven't applied foundation in YEARS. All I needed was some blush and highlighter. My red spots are gone and my skin is soft, smooth, and breakout free. I will definitely continue to use Goodieco!
- Jessica H.
Discover your daily routine today.
Getting started is simple. Take the 3 minute skin assessment and find the Goodieco routine that's right for your skin.
TO SMOOTHER, CLEARER, PLUMPER AND MORE GLOWY SKIN